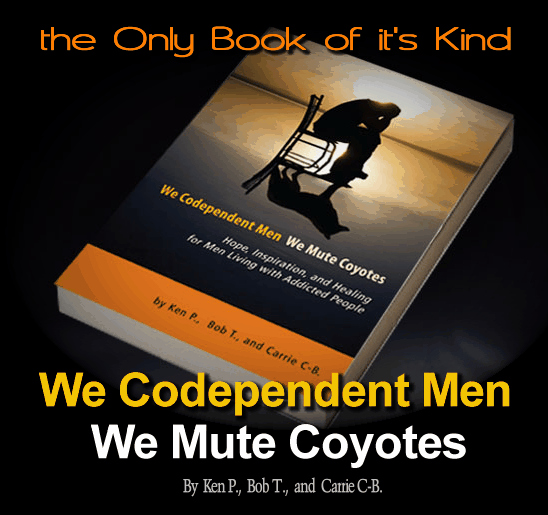 recoverytradepublications.com © 2011

Listen to the books informative interview with Ken P. and the Monty'man

This book is currently published and for sale.


"Excited, Educated and Encouraged are the three words I would will use to express how I feel about We Codependent Men We Mute Coyotes.

Excited: Never before has there been a book published that confronts this issue as thoroughly as this one. With all the books I have read over the years I have never come across a book that covers this life or death problem amongst men.

Educated:  After reading this incredible book I am more educated about my own codependency issues than ever before. I am now able to deal with them with a clear solution approach.

Encouraged: Now more than ever thousands of men will be able to learn, apply and implement the solution and experience the freedom from codependency and pass it on to others who desperately need it.

You can not miss this opportunity for a new life.

Monty D. Meyer

Executive Producer Take12Radio.com

KHLT Recovery Broadcasting